Important Information about
the CoVid-19 Situation >
English Language School in San Francisco
English Training for Global Success. Maximum 5 students per class. 
San Francisco is famous for being a culture-rich city that is as unique as its bridge is iconic. A visit to the city's vibrant neighborhoods, beautiful piers, and impressive restaurants make it clear why SF is such a beloved city, but locals know that SF is all about its hidden gems: the quirky museums, the can't-miss concerts, the small gardens, and the local farmer's markets are just a few of the things that make SF impossible not to love.
One of the most special aspects of life as an international student in SF? Exploring the city's vibrant neighborhoods! Each of San Francisco's unique regions has a different personality. Dream big in the Financial District, shop until you drop at Union Square, stroll slowly down Pier 39 and soak in the fresh ocean air, fall in love with art in the Mission District, or channel your inner hippie on Haight and Ashbury. The unique vibes of each area make living in SF an exciting adventure, day after day.
CISL San Francisco is located on Market Street in the Financial District, which is the hub of the city's urban area. The school's modern facilities are located on the penthouse level of a beautiful and historic building, which is just across the street from the metro. When class is not in session, students can socialize on the beautiful rooftop, which offers stunning views of SF.
CISL San Francisco is located at 605 Market Street, Suite 1400. To contact the school, please use the online inquiry form or call +1-415-495-7470.
CISL San Francisco at a Glance
Minimum Course Length: 2 weeks
Number of Standard Levels: 5
Rooftop terrace
Student lounge
Lesson length: 50 minutes
21.5 lessons: 17.9 hours
CISL San Francisco Courses
For over 45 years, CISL San Francisco has offered international students the opportunity to improve their English skills and gain confidence. Monday through Friday, students attend classes in the mornings and learn to communicate confidently in English. Monday through Thursday, students additionally have the opportunity to attend an afternoon Skills Workshop.
The complimentary Skills Workshop allows participants to focus on an area of specific interest such as professional specialization or exam preparation. The workshop allows students to spend time consolidating their knowledge and addressing gaps in their knowledge, such as revising a specific grammar point or additional practice in essay writing.
The all-level Workshop is guided by a teacher who is familiar with the learning objectives of each student. The teacher guides the session and helps each student with their assignments, but it is not a teacher-taught lesson: the teacher is there in the role of guide or coach.
The Workshop is offered in a small class of maximum 8 students. This gives the students the ability to focus on the strategies they need to get the results they want.
San Francisco Accommodation
CISL San Francisco offers students numerous accommodation options: Homestay, residence halls, and private hotels. Residential hotels are located in premier San Francisco locations (and are no more than 15 minutes walking distance from the CISL campus) and each is fully furnished. Homestay families are located within 30 to 40 minutes travel on public transportation.  All CISL Host Families have been selected by the CISL Host Coordinator because of their ability to provide a safe, comfortable, and welcoming homestay environment.
San Francisco Activities
See San Francisco through the eyes of a local with CISL's activities! The monthly activities calendar is designed to show students popular SF activities, such as bike tours across the Golden Gate Bridge, as well as the city's hidden gems, like hiking on Angel's Island.
Nighttime museum visits
Gourmet food truck excursions
Discounted Giants baseball tickets
Chinatown tours
Muir Woods Hike
UC. Berkeley tour
Gospel choir concerts
Wine and beer tastings
Rooftop garden visits
CISL San Francisco Photo Galleries
Accreditation
Converse International School of Languages (CISL) in San Francisco is accredited by the Commission on English Language Program Accreditation for the period December, 2010 through December, 2020 and agrees to uphold the CEA Standards for English Language Programs and Institutions. CEA is recognized by the U.S. Secretary of Education as a national accrediting agency for English language programs and institutions in the U.S. For further information about this accreditation, please contact CEA, 1001 North Fairfax Street, Suite 630, Alexandria, VA 22314, 703 665-3400, www.cea-accredit.org.
Meet the CISL San Francisco Staff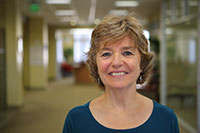 School Director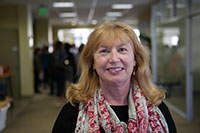 Academic Manager
Activities Coordinator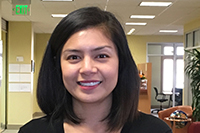 Client Services Coordinator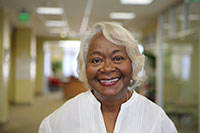 Homestay Coordinator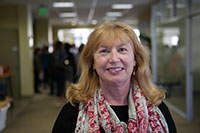 Career English Program Coordinator
Latest Blog Posts for Living & Traveling in San Francisco
October 25, 2018August 21, 2019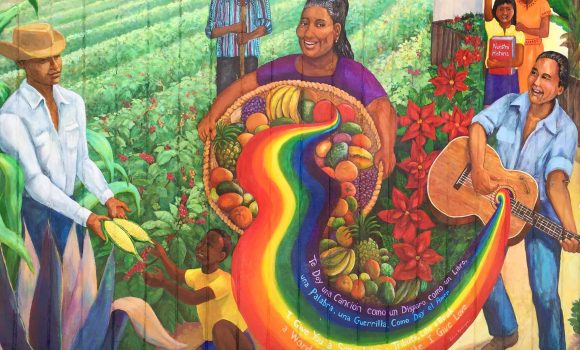 "There is no better food neighborhood in America than San Francisco's Mission District." -Paolo Lucchesi, San Francisco Chronicle   San...