San Francisco is known as being a hub of cultures, so it comes as no surprise that you can find incredible food in the City by the Bay! But after checking out the clam chowder bowls of Pier 39, eating some chocolate from Ghirardelli, and trying some of the fusion restaurants in San Francisco, there's something else CISL international students must try: the SoMa StrEat Food Park.
SoMa "StrEat" Food Park
This unique concept includes 10 vendors who come together to sell their treats in the same location. The area, located in SoMa, offers much more than just food: games, music, and even free WiFi are available for customers! Try something from one vendor, grab a side from another, and then dessert from a third . . . the options won't be the same next week, because the vendors will change! For that reason, it's best to attend the SoMa StrEat Food Park VERY hungry!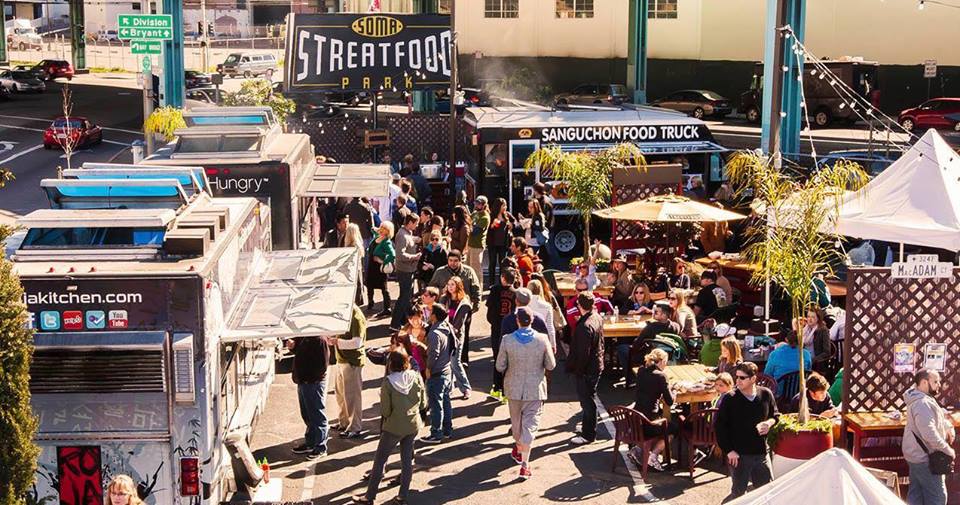 SoMa StrEat Food Park 
428 11th St
San Francisco, CA
94103
11 am – 3 pm 
5 pm – 9 pm 
Vocabulary for Ordering in the U.S.
Before you head over to SoMa, make sure that you know how to order your meal! Do you know how to order, from start to finish? Check out these commonly used expressions.
Beginning your order
May I please have a _____?
One _____, please. 
Could I please get a _____?
Asking for advice
Don't know what to order? Ask them for the recommendations?
Hmmm, I'm not sure. What's good here?
What do you recommend?
This is my first time here. What's popular?
What's your specialty?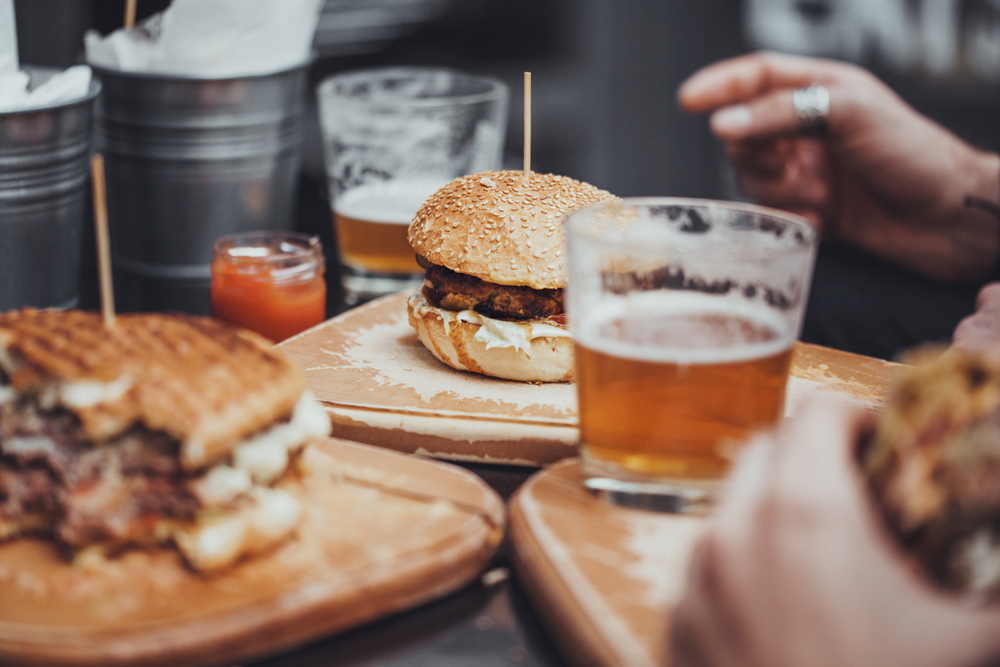 Specializing your order
Could I please have  . . . on the side?
No ______, please.
Could I add _____ to that?
Can I substitute _____ for _____?
Questions about ordering
Do I pick it up here, or will you bring the food to me?
Will you call my name?
Where are the napkins and condiments?
Paying
Can I pay with a card?
Do I pay now, or later?
Where are your favorite places to eat in SF? Tell us on Facebook!