Bodega Bay, a five-mile wide inlet of the Pacific Ocean located 40 miles north San Francisco, is a popular getaway for Northern Californians. Between the water and land activities, the adorable town of Bodega Bay and its many shops, and the proximity to many vineyards, there seems to be something for everyone at Bodega Bay! The area boasts so many land and sea activities that visitors would have to return again and again before enjoying half of what the area has to offer.
Water Activities
While visiting Bodega Bay, ocean lovers have plenty of options for getting their feet wet. Visitors can enjoy the area's surfing and diving, or take an excursion onto the ocean to go sailing or deep sea fishing. During the winter months, visitors can also book whale watching excursions and catch a glimpse of the annual whale migration. If you are not a water lover, the Bay's beaches are perfect for laying out and tanning, or for just strolling along the sand.
Land Activities
Sports enthusiasts take advantage of the area's beautiful golf course, Bodega Harbour, which is open to the public every day of the year. This gorgeous Scottish-style golf course is set on the water and has rolling green hills and stunning views of the ocean.
Those who love the outdoors and exercise find plenty to do in Bodega Bay. Explore the trails that wind throughout the Bay, like the Shorttail and Pinnacle Gulch trails that go along the coastline and offer beautiful views of the water. Animal lovers should also check out Bodega Bay Coastal Trail, which takes you to the Bird Coastal Watch Park, or reserve a place on one of the area's daily horseback riding excursions.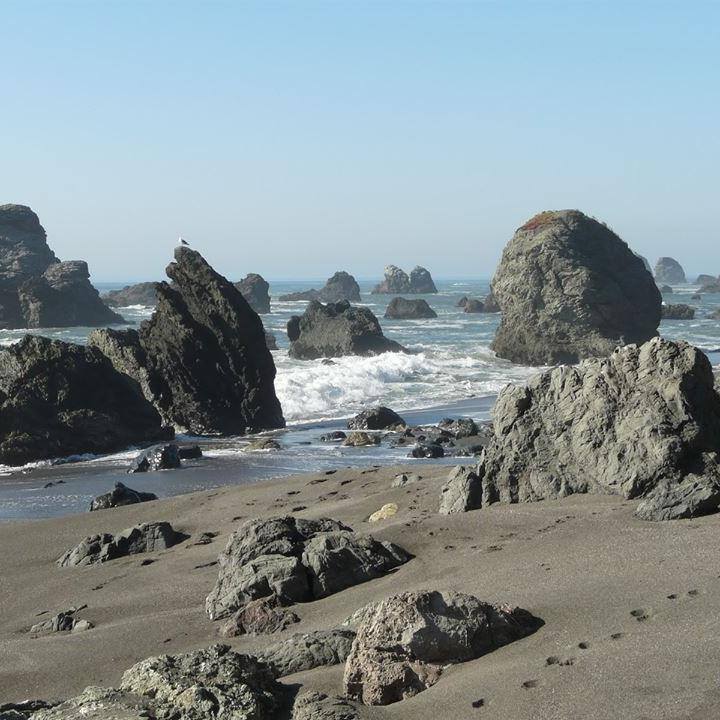 Other Activities
Not a "nature" person? Bodega Bay is also home to many boutiques and spas offering the perfect relaxing getaway. Its close proximity to Napa and Sonoma makes winery trips a great day excursion, although the local restaurants offer plenty of wines as well.
Cinema lovers will enjoy the area's close ties to Alfred Hitchcock's "The Birds." Parts of the movie were filmed in Bodega Bay, and the town has welcomed this piece of history and incorporated the "bird" theme into the town: where else can you get your breakfast at the Bird Cafe?
Bodega Bay Dining 
Being so close to the ocean, it is no surprise that Bodega Bay is filled with seafood restaurants. The area even hosts a Clam Chowder Festival and a Fishermen's Festival each year! Many of the restaurants offer ocean views, and you can find anything from casual delis to upscale restaurant experiences in this small town. Check out this list of Bodega Bay restaurants for some inspiration.
Bodega Bay Accommodation
If you are looking for accommodation, Bodega Bay has numerous charming inns, bed and breakfasts, and house rentals for guests. Check out the Bodega Bay Lodging website for links to many of the accommodation options: some of these can be a little pricey, so we recommend room rental websites (like Air B n B) for students on a budget.
Looking for more "natural" experience? There are numerous campgrounds for overnight stays at Bodega Bay. Check out the Bodega Bay website for a list of the campgrounds. Note: many are first come, first serve spaces (no reservations) so make sure to plan ahead and arrive early!
Have you been to Bodega Bay? Share your photos of your trip with us and all other CISL students through our Facebook page!
All photos from BodegaBay.com Facebook page.