Do you know how to correctly use the word "also" in English? It might be a small word (just four letters!) but it is used quite often. Today we are looking at how to use the word "also" in English; then we will look at this word in action by learning about some places you should "also" visit while studying English in San Francisco!
The Word 'ALSO' in English
We use the word "also" to add an agreement to a statement.
Examples:
Yesterday I went to Little Italy. I also went to Mission Beach.
I tried surfing and we also tried kite-boarding.
I took the TOEFL exam. I also took the IELTS exam. I know, I'm crazy!
Placing "also" in a sentence
The word "also" is placed in the sentence in relation to the sentence's verb or verbs.
Use #1: With a "be" verb
The word "also" comes after the BE verb.
Examples:
My teacher is a Cambridge instructor. She is also an IELTS teacher.
Use #2: For all other verbs
For all other verbs, "also" is placed before the verb.
I tried fish tacos. I also tried a shrimp burrito.
My teacher taught us how to use phrasal verbs during the Cambridge Speaking Module. He also helped us learn how to naturally incorporate idioms into our speech.
Notice that these verbs are one-word verbs: in the examples above, we use "tried" and "helped," which are in the past tense. What about verb tenses that are more complicated?
Use #3: For sentences with more complex verb tenses
For verb tenses that use two words, "also" goes between the two parts of the verb. Examples include the Present Continuous, Past Continuous, or Present Perfect. This also includes verbs that are used with modals.
You've been to the theater in SF? I've also been there!
I was also working out last night at the gym.
We could go check out Haight-Ashbury tonight. We could also explore the Mission District.
When you're living in SF, you should definitely go to Dolores Park. You should also see the cool Comic Museum!
Places You Should ALSO Visit While Studying in SF
You're probably going to visit the Golden Gate Bridge, Union Square, and Alcatraz. Chances are, you're going to check out Golden Gate Park, ride a cable car, and explore neighborhoods like Haight-Ashbury and the Mission District. But we also suggest that you leave the city on occasion: there is so much to do and see outside of SF! The following suggestions are for day trips or weekend trips for SF residents. Have you visited these really great cities and locations?
Sausalito
Cross the Golden Gate Bridge and you arrive in Sausalito, a charming seaside town with beautiful views of the San Francisco Bay. The city is famous for its houseboat community (almost 500 in total!) and is a lovely place to explore: check out the Marinship neighborhood's waterfront and beach (you can rent canoes and kayaks!) and walk down Caledonia street for some excellent shopping. The city is filled with excellent restaurants and adorable cafes.
To most fun way to get to Sausalito is by ferry. Check out our post on Sausalito and the Golden Gate Ferry for more information.
Berkeley
The city is famous for many things: its prestigious university, its liberal community, and its hippie culture are just a few! Berkeley is considered the intellectual heart of California by many: you might feel smarter just walking along its streets! (We are joking . . . but we really do recommend walking down some of its streets, particularly famous Telegraph Avenue and Solano Avenue.)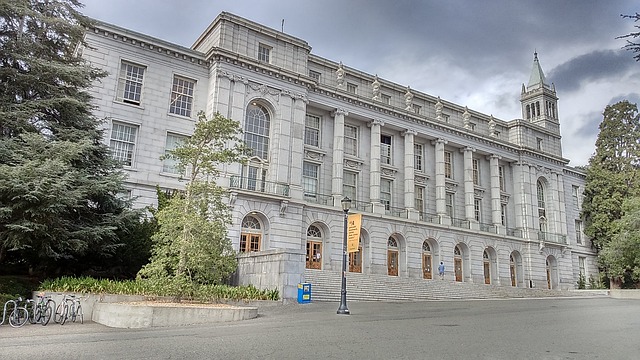 Berkeley is easily accessed by public transportation: the BART station in Berkeley is located on Shattuck Avenue (very close to UC Berkeley).
Napa and Sonoma Valley
The most famous wine region in the United States is just a short trip from SF! Napa is the most popular of the two regions, but Sonoma also offers award-winning wines and beautiful scenery. Check out some of the tours you can book if you'd like to have a guide, or rent a bike for a closer view of the grapevines! The area also has charming towns to explore such as Yountville, Oakville, and Rutherford.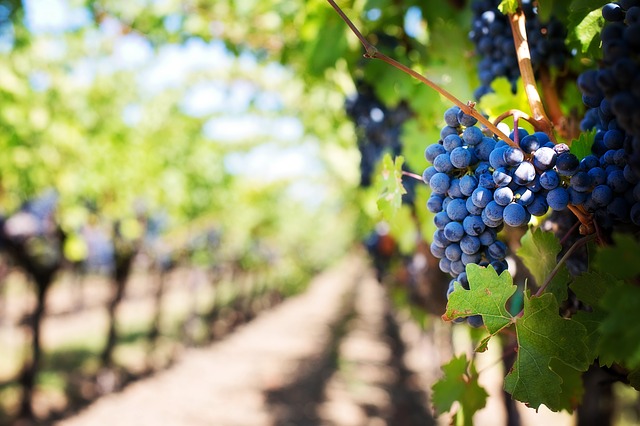 Before taking a trip to Napa, read our article on Wine Tasting Vocabulary.
Santa Cruz
The beach boardwalk, beautiful parks, and downtown are heavily influenced by California surfer and hippie cultures; these locations are some of the many reasons to visit Santa Cruz. Walk down the Santa Cruz Boardwalk and ride the famous Giant Dipper roller coaster, check out the beaches and watch the surfers, and then go hiking in the beautiful mountains and see the gorgeous pine trees.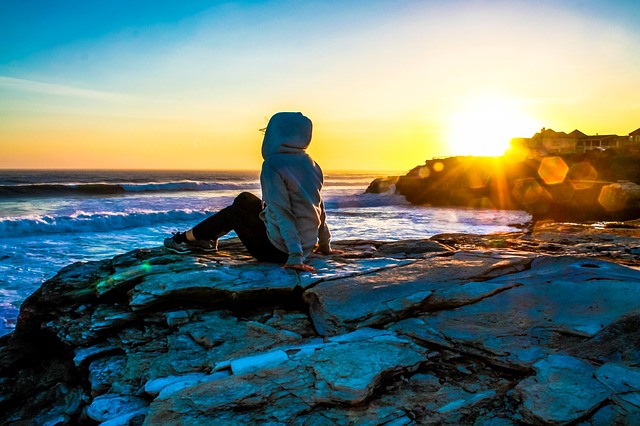 The Highway 17 Express bus will take you from San Jose to Santa Cruz in about an hour. Check out the Santa Clara Valley Transport Authority for more information.
Bodega Bay
Bodega Bay's beaches, water sports, fishing, and hiking make it a popular destination for many Northern Californians. Explore one of California's most charming seaside towns (and be sure to enjoy some of the Pacific Ocean's fresh seafood)!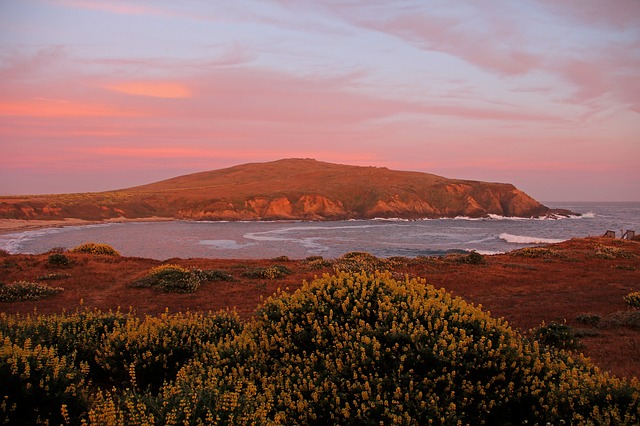 The best way to get to Bodega Bay is by car (it's less than 1 1/2 hours driving). For information on how to rent a car, read our post on Renting a Car as an English Student. With public transportation, the bus takes about 3 hours: take Bus 72 towards North (from the Perry Street stop) to the Santa Rosa Transit Mall (Second St. and B. St. stop). From the Santa Rosa Transit Mall, take Bus 95 towards Point Arena (Northbound) to the Highway 1 and Tides Inn stop at Bodega Bay.