CISL's Career English Program provides students with the opportunity to spend time at an American company and use their English skills in a business setting. But what's life like for a Career English student? We decided to interview one of our CISL Host Companies, Gaslamp Event Management, Inc. to learn a little more about the environment our companies provide for Career English students.
Gaslamp Event Management, Inc. is an award-winning event planning and hospitality consultation service located in Downtown San Diego. It's also been a host company to students from around the world: since 2009, students from France, Germany, Sweden, Switzerland, and Austria have had the chance to spend time with GEM!
GEM specializes in four areas: event planning, hospitality consulting, marketing and promotions, and talents (such as modeling). With this unique combination of specialties, GEM can provide comprehensive services for San Diego's nightlife, corporate and nonprofit events, and hospitality. Examples of GEM-run events include Gaslamp block parties (such as ShamROCK, San Diego Monster Bash, and Gaslamp Mardi Gras) the Padres Opening Day party, and events at popular SD bars such as FLUXX and Vin de Syrah. Impressive!
What does GEM look for in a potential host student? The company is perfect for students aspiring to work in event planning and event management, tourism, and nightlife. Students should of course be fun, outgoing, and creative, and they should love social media: a student at GEM is expected to run its many social media sites (including the Facebook pages for its modeling company, Downtown Dolls and Downtown Dolls SD, Club VIP, and its company page, Gaslamp Event Management) its pages for events (such as Irish 4 a Day, the San Diego Zombie Crawl, and Gaslamp Mardi Gras) and its Instagram pages for Club VIP, Gaslamp Events, and Downtown Dolls. Phew!
Our student, Katrin, spent time with Gaslamp Event Management, Inc. as part of her Career English Program. Read all about Katrin's experience with marketing and event planning: there was never a dull moment, and the opportunities to improve her English skills were endless!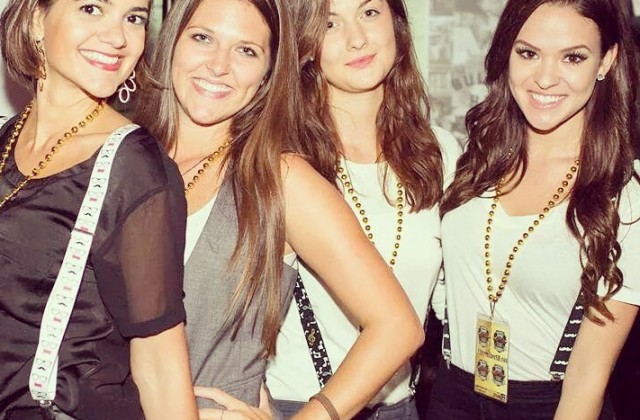 To learn more about CISL's Career English Program, contact CISL's Career English Coordinator. Our Host Companies are eager to provide you the experience of a lifetime at an American business! Before enrolling, make sure you read the following articles to prepare you for your time as a Career English student.
Photos from Gaslamp Event Management, Inc.