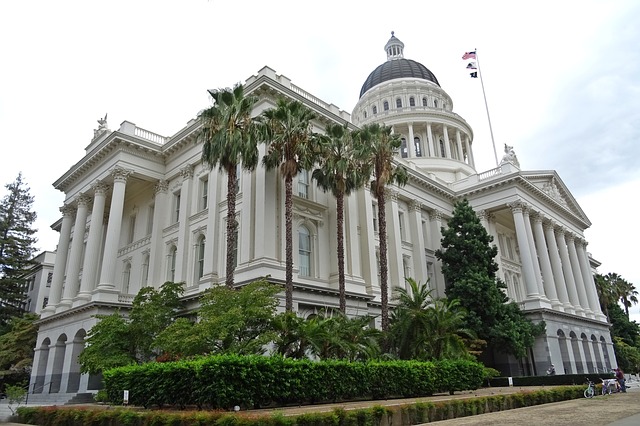 Do you know the basic English capitalization rules? Stick with these simple guidelines and you will understand the majority of the times that we capitalize something in English.
Basic English Capitalization Rules
The first letter of the first word of a sentence
This basic rule is something we always follow in English.
The thing I enjoy most about living in San Francisco is the city at night.

She said she loves living in California because of its beautiful sunsets.
If the sentence begins with a number, be sure to spell the number (not begin a sentence with the number).
Fifty states are in the United States. (correct)

50 states are in the United States. (incorrect)
The word "I"
The word "I," the first person singular subject pronoun, is always capitalized.
The first word of direct speech
Direct speech (the exact words a person says, which are in quotation marks) should be capitalized.
She turned to him and said, "Do you want to hear a joke?"

He responded, "Only if it's a good one!"

Proper Nouns
Proper nouns (the names of people and places) are always capitalized.
There are many types of proper nouns: here are a few.
The names of people
The names of people are always capitalized.
Andrea and Whitney are coming to dinner on Friday evening.

Tim needs to respond to my email.

Has Mark called you yet?
Continents, countries, cities, and regions
Does a place have an official name? Capitalize it!
I would like to study in North America, but I can't decide between the U.S. and Canada.

Where is she from in Central America?

We are going to Puglia, Italy next summer.

I had a wonderful time studying in Southern California.
Planets, mountains, oceans, seas, rivers, and lakes
Are you talking about a natural formation that has an official name? It should be capitalized.

Buildings
Buildings that have official names are capitalized.
The San Diego Convention Center hosts ComicCon every year.

I think the Palace of Fine Arts Theater in San Francisco is so lovely.

Have you ever been to Pier 39 in SF?
Businesses, organizations, programs, and sports teams
Officially formed groups and programs are capitalized.

Days and months (but not the seasons)
This simple rule is always followed. Note: the seasons are capitalized when talking about semesters in college.
I will see you on Wednesday.

My birthday is in October.

I love the spring. The air smells so good!

I will attend Grossmont College for Fall 2018.




Religions
Religions are always capitalized.
My family is Catholic.

My neighbors practice Islam.

We are learning about Buddhism in school.
Languages
Languages are capitalized when written in English.
I will be studying English in San Francisco this fall.

She speaks Farsi and German.

I would love to improve my English phrasal verbs.

Holidays and festivals
Official holidays, festivals, and celebrations are capitalized.
What are your plans for Thanksgiving?
I love dressing up for Halloween. It's my favorite time to be in the U.S.!

San Diego's Little Italy hosts the Art Walk every spring.

Periods of time
Periods of time that have official names are capitalized.
Dinosaurs lived during the Mesozoic Era.

I enjoy art from the Middle Ages.

When did World War II officially end?
Visiting Sacramento, California's Capital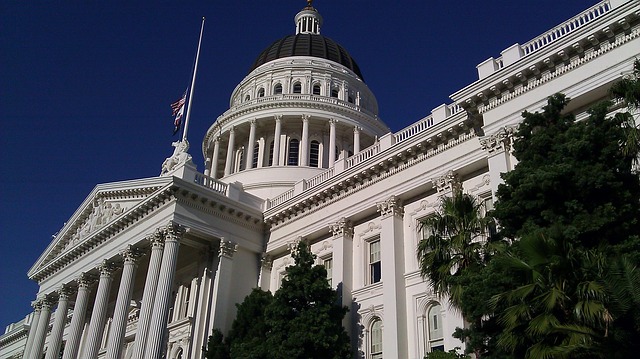 The word "capital" is often confused with the word "capitol." Do you know the difference? A capital is the government headquarters, but a capitol is the actual building.
The most famous cities in California are probably San Francisco, San Diego, and Los Angeles . . . but the state's capital, Sacramento, deserves some attention! Have you been to Sacramento? This beautiful city is located between two rivers and is known for its diverse population, tree-lined streets, historic Old Sacramento, incredible restaurants, and sports teams.
In honor of all things related to "capital and capitol" (in language, government, and architecture), we are looking at some of the highlights of Sacramento. Here are a few things you should see and do on a trip to Sacramento, California.
Old Sacramento
What did California look like in the 1800s? A trip to Old Sacramento will give you an excellent idea! This eight-block area has over 100 shops, restaurants, and many museums. Visit the old schoolhouse, take a ghost tour, ride a classic horse carriage, learn about the Gold Rush with the Gold Fever tour, and ride a riverboat before having dinner on the Delta King, a floating hotel and restaurant.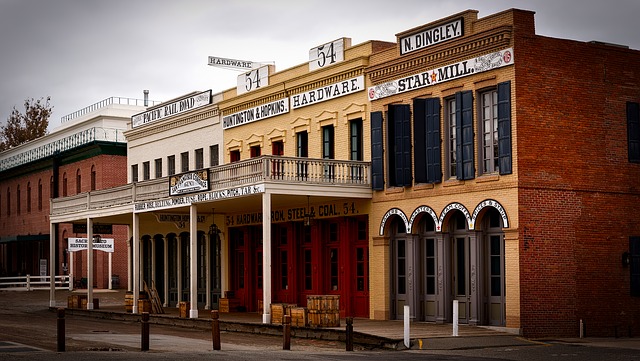 Sacramento Capitol building
Before seeing the government at work, walk the beautiful parks of the Sacramento Capitol. Go inside for a tour and to visit the museum: you will learn about California's history while seeing beautiful architecture. Afterwards, visit one of the many award-winning restaurants in the area . . . or take the quick walk to Old Sacramento.
Farm-to-fork dining
Sacramento is known for its restaurants, particularly the restaurants that use farm-to-table (also called "farm-to-fork") dining. In this concept, the chef has close relationships with local farmers and buys the restaurant's ingredients directly from the farmers. This allows the chef to control the quality of the ingredients.
Sacramento Kings and Sacramento River Cats
While in Sacramento, check out a basketball or baseball game! An evening at a Sacramento Kings game is full of excitement and energy. During the warmer months, enjoy beautiful Raley Field and a River Cats baseball game. Play ball!
Photos from Pixabay. River Cats photo from River Cats Facebook.