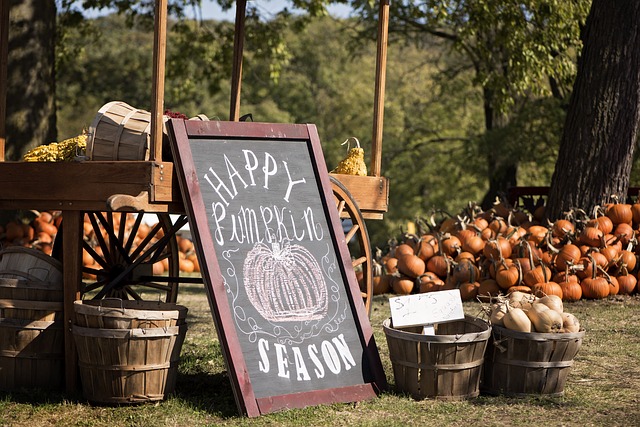 "I'm so glad I live in a world where there are Octobers."  -L.M. Montgomery, author of Anne of Green Gables
Are you studying English in the United States during the fall? You are in for a treat!* Enjoy some of these American fall traditions!
*in for a treat: an expression meaning you will experience something very enjoyable soon.
5 Fall Activities to Enjoy as an ESL Student in the U.S.
#1: Visiting a pumpkin patch (and carving pumpkins)
A pumpkin patch is an open space, like a field, where pumpkins grow. People visit a pumpkin patch to choose their pumpkin. Which pumpkin will you choose? The tall and skinny pumpkin, the perfectly round pumpkin, the strange looking pumpkin with weird bumps . . . each has its own character!
Pumpkin patches often sell apple cider, pies, and other fall foods: be sure to enjoy them during your trip. (To learn about traditional fall foods, read our article Fall is Here: Time for Pumpkin-Flavored Everything!)
After bringing home their pumpkins, friends or family carve their pumpkins. Carving a pumpkin is when people use a knife to cut designs into the pumpkin (usually a face). Our Guide to Pumpkin Carving has all the information you need for this fun activity. 
#2: Trying pumpkin flavored everything
Pumpkin has always been an important part of American fall food (after all, pumpkin pie is a staple of Thanksgiving dinner!). However, Americans now have a strange obsession with putting pumpkin flavor in everything during the fall. The craze began with Starbucks' Pumpkin Spice Latte and seems to have made its way into all foods: there is now pumpkin flavored beer (yes, beer!), pumpkin candies (such as M&Ms), and even pumpkin cereal. There is a science behind the Americans love for pumpkin: read all about it in this CNN article.
#3: Exploring a corn maze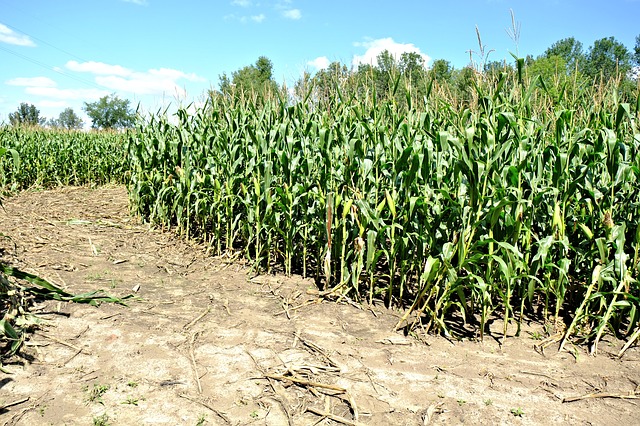 A corn maze is a large labyrinth made from corn plants. It is common for local farms to create a corn maze, which the public can enter (and get lost in)! Sunflower mazes and hay bale mazes are also popular. They're a fun fall activity!
#4: Going to a haunted house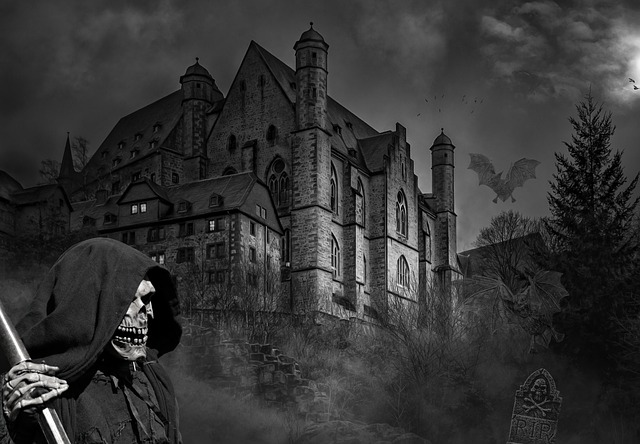 Get into the spirit of Halloween and scare yourself by going to a haunted house! This terrifying experience is one of the most traditional for Americans (and also the most scary)! If you're studying English in San Diego, check out the Haunted Trail in Balboa Park. This outside haunted "house" is actually a trail built in a portion of Balboa Park. It's one of the most impressive (and frightening) experiences!
Before checking out a haunted house, read our article Synonyms for 'Scary' to be able to describe your experience!
#5: Dressing up for Halloween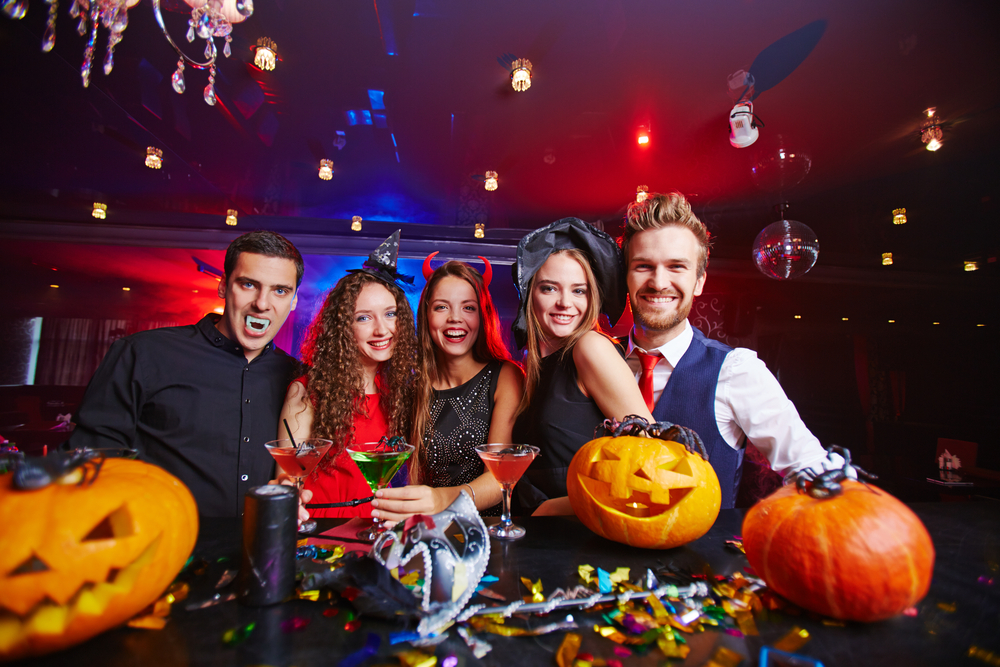 Americans LOVE to dress in costume for Halloween: make sure you join in on this fun holiday! Costumes can be fun, scary, cute, gory*, or even related to something that was in the news. Visit one of the costume stores that open during this time of year and find some inspiration (or, if you're crafty, make your own costume)!
*gory: involving violence or a lot of blood.