San Francisco is a blend of so many cultures and traditions . . . it only makes sense that the city has so many delicious fusion restaurants! Fusion restaurants blend ingredients, cooking styles, and flavors from different cultures: it is like taking the best aspects of two cuisines, and combining them to create delicious dishes.
Would you like to experience some of the best fusion restaurants while you study English in San Francisco? We have a list of some of the top fusion restaurants in SF, straight from locals who frequent these places.
Fusion Restaurants in SF
Sushi-rito
What could be better than sushi or burritos? A combination of the two!
Sushi-rito
dishes are a delicious blend of Asian and Mexican flavors that are original and exciting. Some of the more interesting dishes include the 
Mayan Dragon,
which has crispy chicken katsu, purple peruvian potatoes, julienne carrots, pickled red cabbage, avocado, shaved jalapenos, green onions, and a Japanese curry sauce. Or try the 
Porkivore 
with oven roasted pork belly, shaved cabbage, avocado, cilantro, green onions, red radish
mustard seed mayo. Yum!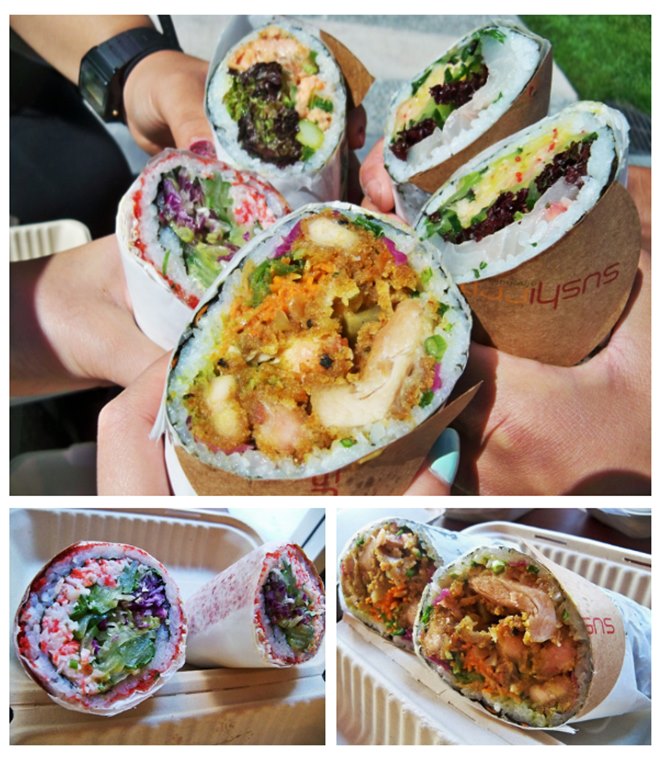 Señor Sisig
Filipino Fusion food truck . . . try saying that five times fast! This food truck roams the streets of San Francisco to serve up delicious fusion cuisine. Diners will certainly notice a West Coast influence in dishes like the California Sisig Burrito (it comes with french fries and guacamole!) but we recommend the Sisig with Steamed Rice: your choice of pork, chicken, or tofu topped with diced onions, diced jalepeños & a side of achara sauce.
Check the Señor Sisig website to find out when they will be near you!
http://www.senorsisig.com/#find-us
The Slanted Door
Vietnamese food has become very trendy in the U.S. lately: Americans have come to love phở! But The Slanted Door brings a new twist to Vietnamese cuisine by combining it with everything from Thai chilies to caramel chili sauce. This restaurant is certainly more upscale than the previously mentioned restaurants, but has an affordable lunch menu.
State Bird Provisions
State Bird Provisions was awarded the prestigious James Beard Award for "Restaurant of the Year 2013." What is all the fuss about? Perhaps it is the inventive menu that changes often: guests can enjoy anything from Rabbit & Fontina Croquettes to Matsutake, Persimmon & Quinoa 'Tabouleh' to Spicy Kimchi Yuba with Smoked Egg 'Bottarga'. The entire dining experience becomes a vocabulary lesson in foods from different cultures, and the restaurant's "farm to table" approach and affordability add to its charm.
Note: reservations are a must in this trendy restaurant. At times they have been booked 60 days in advance, so plan accordingly!
http://statebirdsf.com/provisions/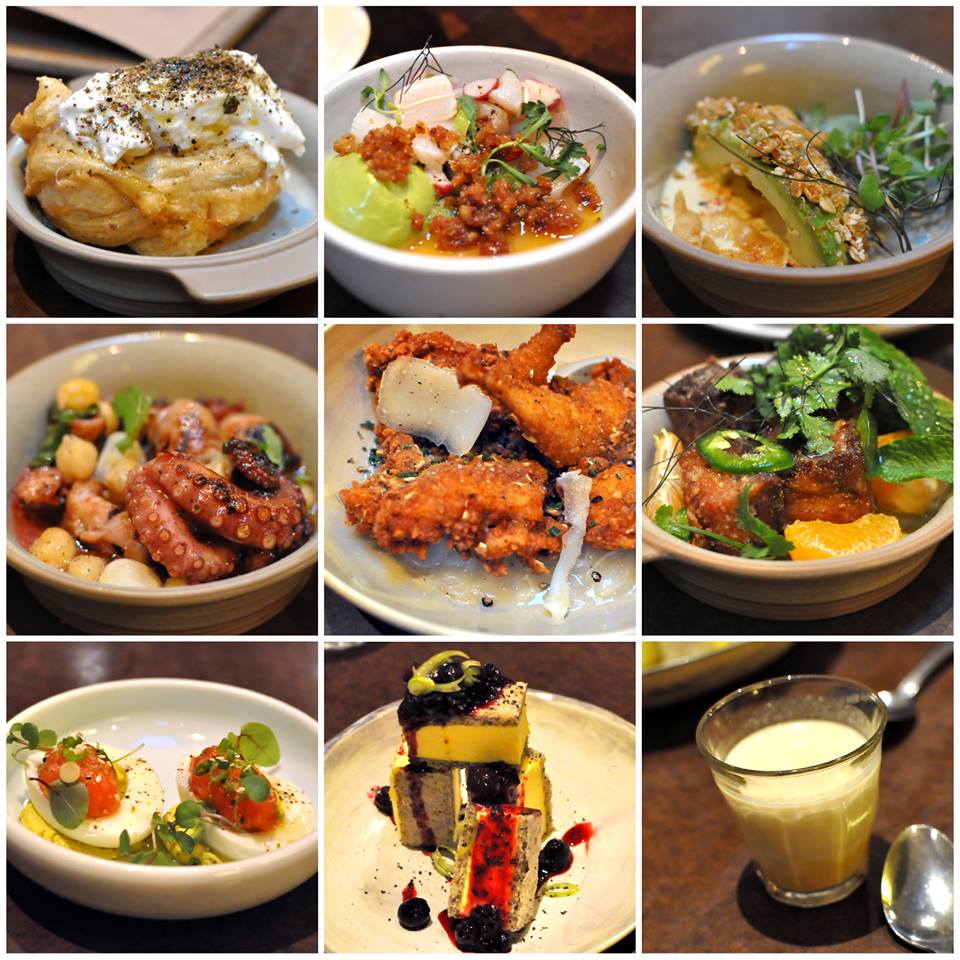 Commonwealth
Commonwealth defines itself as a "Progressive American restaurant in San Francisco's Mission District." When it comes to defining progressive, it seems as if the word applies to everything about the place: the menu blends flavors in unique ways (like the Albacore Tuna Crudo with white soy-sesame marshmallow, and tomato dashi) and the restaurant donates $10 of each tasting menu to charity. Sounds very progressive to us!
http://www.commonwealthsf.com/
Have you dined at any of San Francisco's fusion restaurants? Post your pics to our Facebook page and share your delicious dining experiences!
All photos courtesy of the restaurants mentioned. Cover photo: summer squash, chilled soup, fried blossoms, shaved salad, vadouvan from Commonwealth.