What is the definition for success of an English program for teens? CISL's 2016 Junior Program at Georgetown!
This summer, students from around the world came together for an incredible experience: living and studying English on the beautiful campus of Georgetown University. Students lived in the dorms of the historic campus, studied English Monday through Friday, and spent the afternoons and weekends exploring charming Georgetown and surrounding areas, such as Washington, D.C. What fun!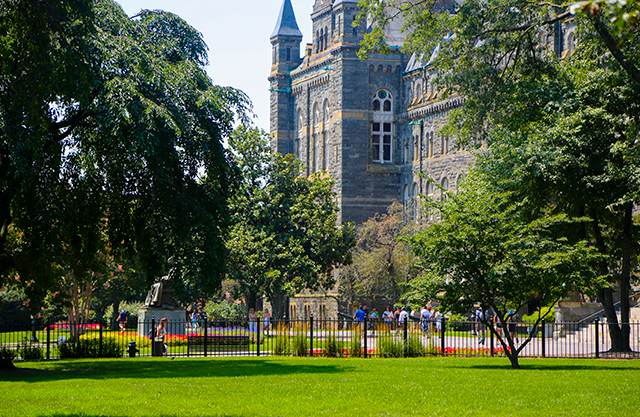 Several students offered their opinion of the highlights from the trip. Basak Ozcan, from Turkey, said the following:
"Our daily program was amazing, also we had a lot of options to spend our free time to enjoy the campus.  Froyo, the movie theatre, Yale bookstore, and coffee shops were very close to the campus (which is important for coffee addicts like me). Everybody was so sincere and helpful. We all learned [about] new cultures through our friendships!"
Thanks, Basak! Coffee culture is indeed a huge part of American culture: if you're a coffee addict, check out our article on Cafes in S.F to learn a little about some of the latest coffee trends.
Our Activities Coordinator put together a wonderful slideshow of photos from this summer. Check it out! In addition, be sure to check out our CISL video about the Junior Program at Georgetown.
Student Yuto Omachi, from Japan, sums up the experience perfectly: "Everything was awesome." What more could we ask from our CISL Junior Program students?